Embroidery Logo Digitizing
Let's start off by first understanding what we mean by Logo Embroidery Digitizing. It is a standard process by which any logo can be transformed into an embroidery format that can be run on computer. When this transformation has taken place, automated embroidery machines and technology can be used to stitch this logo thread by thread as it is onto your choice of apparel, whether it is a napkin, hat, glove, shirt etc. The plus point is that its quality remains uniform and consistent in terms of visual aspect and positioning of the logo.
Layout of a Logo before starting Embroidery Logo Digitizing
Now we need to understand how we can layout a logo. Following are some steps to be followed in order to achieve the desired logo:
Recognize the importance of a logo.
Develop your own brand identity.
Find the right inspiration for your logo
Look into your field competition
Decide its template, Font style, design, color combination and placement of your logo.
Don't forget the logo created should be kept simple and easy to understand.
Use of Embroidery Logo Digitizing:
Traditionally embroidered patterns on any piece of cloth makes it stand out in appearance. It defines the company or brand that has created it and helps in imprinting their name on the wearer and passerby that views it. It is the perfect practice of promoting a particular brand. The logo should be unique and stylish yet simple in order to make a good impression. Although logos may appear very casual and placed without any specific logic on the fabric, there actually is a good amount of research and a complete thought process done to achieve the desirable logo. Let's elaborate the purposes of the steps required in order to formulate the perfect logo.
Selection of Fonts:
The first and foremost part is knowing which font you want to use and whether it's compatible with the design you want to go with. It is entirely up to you to use upper-case or lower-case lettering. The font should make the design of logo easy to read and understand but at the same time should be unique enough to make a good impression.
Artwork of Embroidery logo:
You should be able to come up with a design that stands out amongst many others. It can be just the initials of the brand name. It can be just simple or could have a story behind it. Many companies have come up with several theories of choosing their logos which makes it more interesting. For example, Amazon has the logo with a (arrow) z which indicates their website sells items of all kinds from A to Z.
Perfect Color combination: You need to understand the target market first. In order to make your logo appear presentable, come up with a sensible theme of colors that looks good and clear on all colors of fabric that you want your logo to go on.
Your choice of apparel for Embroidery Logo:
Now, keep in mind the type of cloth the logo is to be embroidered on. Whether it is a shirt, a hat, home linen etc. Each type of apparel demands various technical settings to be taken care of.
Size, Placement and positioning of Embroidery logo:
Now that all these aspects are kept in mind, let's move on to the placement of the logo on apparel and scientific logics behind it. The size and arrangement of logo is as critical as designing the logo itself. So one must consider deeply all of its possibilities before getting it embroidered on the apparel. Let's discuss in detail some of the various possible choices on which logo can be embroidery digitized:
T-shirts:
When considering t-shirts usually having no pockets, it is safe to embroider the logo 7.5 to 9 inches down from the shoulder seam and 4 inches from the center.A logo on left chest side position is greatly popular and will enable highest the brand highest possible exposure.
Polo tops and shirts:
Now when polo tops and shirts are considered, one must bear in mind the presence of a pocket. In its absence, the placement remains same as t-shirt on left chest side in line with the collar meeting the shoulder seam. But in the presence of a pocket, the logo is embroidered over it.
Embroidery Logo Digitizing For Jackets:
For embroidering the logo on the back of jacket, it is center aligned and 6 to 9 inches down from the neck seam. While for the front, it is placed on the left chest side area same as shirts 7.5-9 inches down from the shoulder seam.
Hoodies and Sweatshirts:
On hoodies and sweatshirts there are more possibilities. Here you'll also have to consider the width of the logo.
You can also have the logo placed just right in the center on the front if it is a broader logo. But if it's smaller in width then left chest side area is more suitable with being 7-9 inches down from the shoulder seam. For hoodies and sweatshirts you also have a third option, that is, on the back center position.
Sleeves:
Now this is highly popular because it has a variety of options for placements. You can either embroider the logo on hem for example. Or have it run down the length of sleeve in case of using longer sleeves of t-shirts. You can use creativity to make it appear visually pleasant. Cuffs of formal shirts can also use embroidered logo in a subtle manner not to create too much distraction though.
Beanies and Knitted Caps:
For beanies and knitted caps, the embroidery is a bit tricky and done inside out. The size of the logo shouldn't be too big neither too small that it's not visible from afar.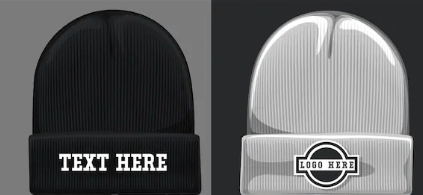 Ties:
Ties are also very tricky to deal with. One must consider the type of fabric used for ties whether it is silk or cotton etc. If it is to be worn without a vest the best position is about 2 inches above the bottom section of tip in center. It is so critical that embroidery digitizers are carefully instructed so that no mistake is done on the tie as it is mostly worn as a part of formal attire.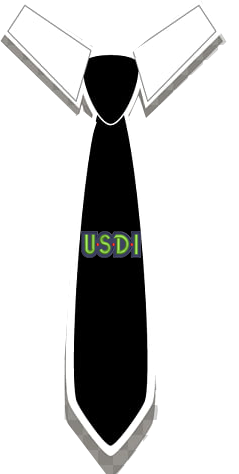 Also, remember you can always order at megadigitizing.com to get customized logo embroidery digitized according to your preference in a very short period. So why wait when you can get embroidery digitizing services for a very cheap cost? Click away to connect with our representative.
CLICK HERE TO REGISTER WITH US